Your National Guide to Masters in Turkey
World Class Master Programmes with Affordable Fees
Invest for Your Future by an International Postgraduate Degree
Placement for Postgraduate Programmes in Turkish Universities
Search for university and / or programmes here.
WHY MASTER?
Study in Turkey
Benefits of a Master's Degree in Today's Job Market
Improve your specialist knowledge
Earning a master's degree will help you gain expert-level knowledge to advance in your field. Thanks to your focus on a particular field of study, you are recognized by others that you are more competitive in your field, dedicating yourself to industry expertise and increasing your credibility.
The benefits of a master's degree can also help you build on your current abilities, gain new skills, or even transition to an entirely new field. There are hundreds of graduate degrees you can earn in various industries, from business to design.
Contribute to your career development
A master's degree can facilitate the transition to higher-level positions such as management and leadership. Many organizations not only recognize the benefits of a master's degree but also prefer that their employees have a master's degree. In recent years, 74 percent of employers want the education level of employees to increase. These companies prefer people with more advanced training in recruitment. Even in certain sectors such as healthcare, master's degrees have become compulsory.
Increase Your Earning Potential
By earning a master's degree, you can increase your income significantly. Those with a master's degree earn on average 23% more than those with a bachelor's degree. In some fields, there is an even greater gap between employees with a master's degree and those with less education.
Take a Step to Lifelong Learning
The master also helps you develop your research, writing, and analysis skills. You can become a better problem solver and tackle complex projects more easily. The master's degree prepares you for life as a constantly learning individual and enables you to develop your knowledge more and more.
Get in the Professional Network
Whether you take classes online or in person, your classmates come from a wide variety of industries and different experiences. As a graduate student, you meet many professionals, many of whom are successful in their careers, and these relationships often continue after graduation.
Master of Business Administration (MBA)
A Master of Business Administration (MBA) degree is an internationally recognised qualification which gives you the skills you need for a successful management career.
The Business Administration Master's Program is a postgraduate qualification developed for businesspeople. First, in 1902, Dartmouth College in the USA gave graduation with this degree. This program was later implemented in many universities around the world, and especially in the last 20-30 years, it has become a preferred qualification in the field of business throughout the world.
Universities in Turkey also prefer to give this name to Business Administration programs. In MBA programs for businesspeople with management experience are called Executive MBA.
Many MBAs are conducted in the mode of distance education and are called e-MBA. Many private universities and some state universities in Turkey have especially started e-MBA programmes to make it available for the people in working life. In the e-MBA program, courses are given over the internet. All these programs are Turkish Higher Education Council approved programs and the diplomas of most of them are not different from normal MBA programs.
Executive MBA means MBA for Managers. Executive MBA students are people with professional work experience and a very intensive program is followed. Those who do not have a certain year of management experience are not accepted to this program. Since the students are made up of businesspeople, this program is usually offered in the evenings, weekends or online. Participants usually carry out project work on the specific problems and problems of the companies they work with. Executive MBA programs are more practical and case based.
MBA programs consist of some core courses and a graduation project or thesis. The following courses are generally taught in the program:
Business Management

Financial Accounting

Marketing Management

Organizational Behaviour

Strategic Management

Financial Management

Management Information Systems

Logistics and Supply Chain Management

Financial Statement Analysis

International Business Management

Production management
MBA education in the world as it is also extremely popular in Turkey. Courses are often taught by people who have a say in both academic and business worlds. This situation makes MBA fees higher than other graduate programs.
10.12.2020
Beykoz University started receiving Spring 2021 application for Master Courses with discounted new prices
Due to COVID-19 pandemic, Beykoz University decided to offer a discount in master degree programmes for Spring 2021. You can find the discounted tuition fee structure in this page.
14.09.2020
Istanbul Commerce University MBA with thesis (turkish), MBA without thesis (english), Public Law thesis, Mechatronics Engineering thesis and without thesis, Private Law Thesis, Applied Psychology without thesis- application process is over.
14.09.2020
Izmir University of Economics application process is over.
10.09.2020
Altinbas University Graphic Design program is not active for this year.
01.09.2020
Yalova University application process is over for Bachelor programmes.
Turkey has become a power in the field of international higher education. Turkey achieved to be a spot of attraction in international higher education.
Read More »
Some university students are being asked to take their final exams online – in a different format than they've ever experienced. Remote exams are more flexible, more mindful of individual needs, and acknowledge the pressures students are under.
Read More »
If you take classes online, chances are you probably procrastinate from time to time. Procrastination is putting off starting or finishing a task despite knowing that it will seriously compromise the quality of your work – for instance, putting off a major class project
Read More »
Partner Universities
Study in Turkey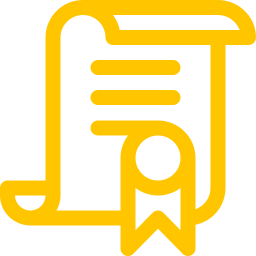 Enrol a Master or PhD programmes at one of the prestigious universities in Turkey.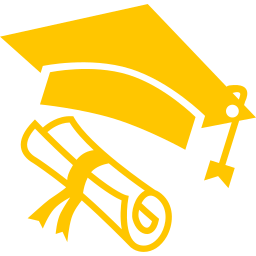 You can have an academic postgraduate degree by studying a Master programme with thesis which can be followed by a PhD.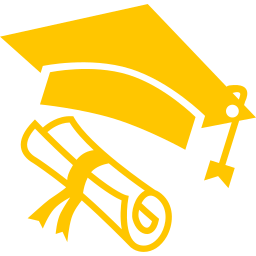 You can have an professional postgraduate degree by studying a Master programme without thesis which gives you an advantage to get promotion in your carieer.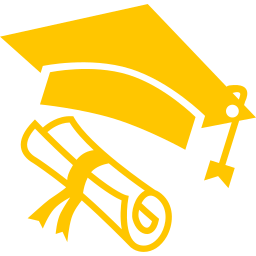 You can have an academic postgraduate degree by studying a PhD programme to have an academic carieer.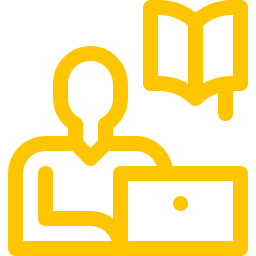 You can join one of the online master degree programmes and easily carry on with your job staying at your own country.
What Students Say
Feedback
I'm the student of Beykoz University Aviation Management department. Make your dreams come true by coming to Beykoz University.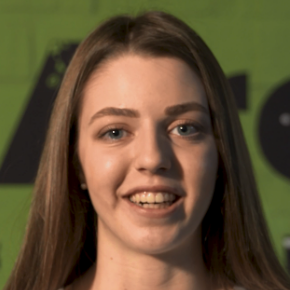 Oleksandra Didusenko
Ukraine
I'm also telling them, students from other countries, from abroad, from Africa, from over the World, they should come and join the Beykoz University because I had a quite good experience.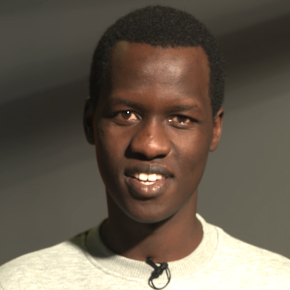 The social activities in Istanbul is actually great. I'm in the football club. Beykoz is a great university for you to apply. It's so wonderful and awesome and I know you will get the same experience, you have as well. So, I urge you to just apply and come to Beykoz University.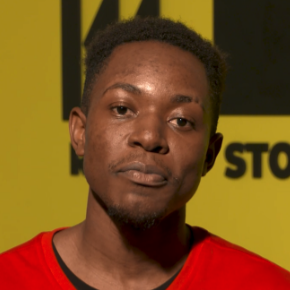 I'm very excited being here in Beykoz University. We have lots of clubs that you can socialize, from diving to football, from history to theatre, dance and so on. I recommend you come to our family and be a part of it. Our teachers always help us in any situation if you have a problem about the courses, anything else, in your normal life or educational life. They are always there for you.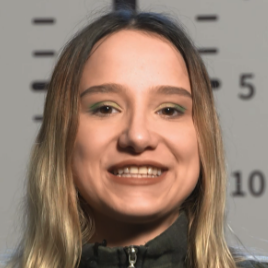 Teachers always try to help. We can go to the museums or spend time here or other places, also here some dance clubs and there is a lot of clubs I know, like movies and something like this. Turkish people and Turkish students will always understand your situation and be very kind and helpful. Also, for me, Turkey has a good level of education.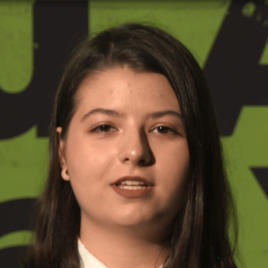 I made many good friends who are ready to help me at any time. I really appreciat the hospitality of people at this University. My suggestion for those students who wants to come to Turkey and Istanbul is to study at Beykoz University because this university is very new and there are so many different courses and subjects that you can choose. The students and all the teachers are very friendly.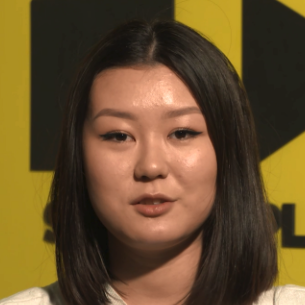 Nazym Yembergenkyzy
Poland
The admission was really easy. The International Office were fabulous, amazing actually and the professors here. They actually help you, they support you and they are always there for you when you need something. My advice, if you guys heard or someone told you about Beykoz and you're still hesitating to come here, I'll say don't do. As if students and teachers over here we're like a big family, so my advice is come here, and I'll be waiting for you guys here.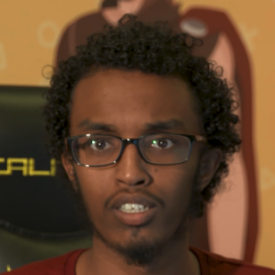 Abdullahi Farah Abdi
England
We have here international staff who completely speaks English, introducing the university and helped me transfer all my credits to this new university. I'm really happy studying here as the programme is completely in English and the staff is very helpful. As coming to Turkey, it was really nice to find out how easy it is to commute to university using public transportation which is really affordable for students. The food here is wonderful, it's really like home and I enjoy my life here.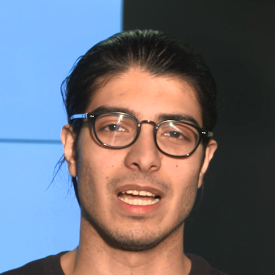 Ahmad Hamdi Ahmad Abdeen
Jordan
Turkey is a nice country to be as a student and in the business world. Turkey is a place which has very different cultures. I'm coming from Africa, I have experienced a different culture, different cultures actually, of the World and I get to associate with the different people from different countries. I experienced different foods, different ways of dressing. If you know Istanbul, it's the city never sleeps, you can be up all night, partying with your friends.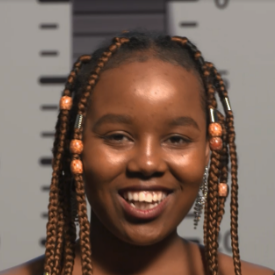 Purity Mawia Najoli Kibisu
Kenya